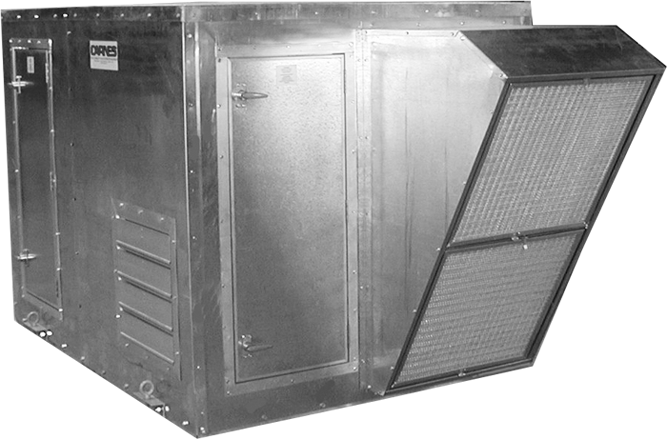 Model WE Energy Recovery Ventilators provide affordable outside ventilation by combining the Carnes Energy Recovery Wheel with a make-up air handler and an exhaust fan into a compact package that minimizes capital investment and maximizes payback for heating and cooling equipment. Units available for both inside and outside mounting. Complete controls available.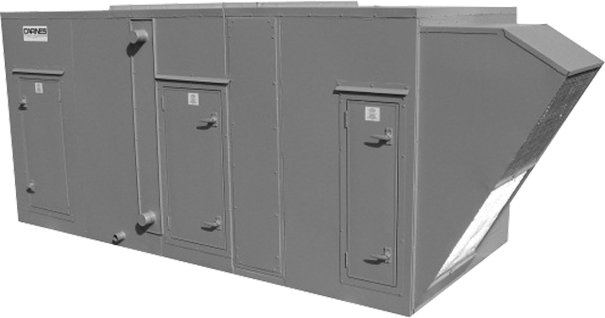 Carnes Model WM Energy Recovery Mini System provides affordable preconditioned ventilation air, flexible design, and multiple supplemental heating/cooling options.
Benefits:
Affordable enthalpy wheel precondition and tempered ventilation air, with flexible and customizable design.
Features:
Enthalpy wheel 3A molecular sieve desiccant for maximum recovery and mininum cross contamination.
Heavy duty painted steel cabinet with 1" or 2" thick double wall.
6 standard duct arrangements, special configurations available.
DX or chilled liquid cooling; electric, hot liquid, or gas heat.
VFD enthalpy wheel drive and fan drives. Complete control options.